Beach – A long stretch of rich Caribbean sand (nearly 2,000 feet), warm but never scorching, feels great to walk on, run on, lie on, and simply sink your toes into. Enjoy sunbathing, swimming, strolling along the beach, beach volleyball, and more. Covered palapas, beach loungers and chairs are available.
Tennis – Enjoy tennis around the clock on the six lighted tennis courts.
Golf – There is miniature golfing at the hotel itself. For more serious golfing, check into the golf specials at booking time! Enjoy golf at the Moon Palace Golf Club and experience the Jack Nicklaus signature courses near the resort premises. Tee times may be reserved prior to arrival, up to 90 days in advance. The golf club operates 365 day a year from 6:00am – dusk. The Jack Nicklaus Academy of Golf is available for those who wish to learn the techniques and playing philosophy of Jack Nicklaus.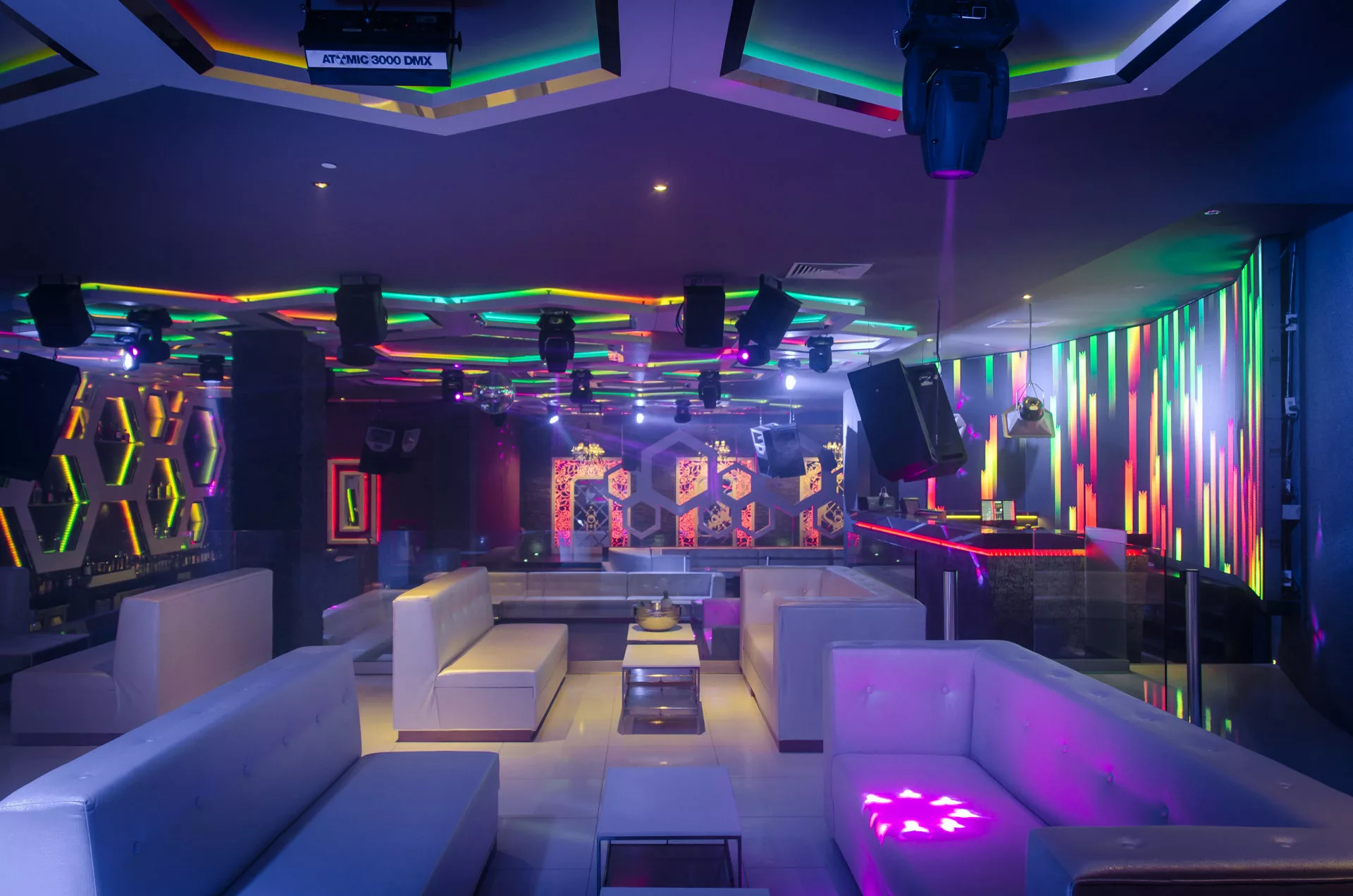 Pools – The Moon Palace features 7 pools for your enjoyment. Frolic in the two huge outdoor lagoon-style pools, two of the largest in any Mexican luxury resort. Each pool is 650 feet long and contains Jacuzzis, swim-up bars, and children's areas. There is also an indoor pool for those times when you want to be out of the sun. Lounge chairs and poolside towel service is also included.
FlowRider – The FlowRider creates two lanes of endless waves for surfing and bodyboards. Provides hours of excitement for all ages.
Dolphinarium – The Ultimate Dolphin Swim Experience allows you to interact with dolphins. After a 15 minute orientation, spend 40 minutes in the water with a dolphin.
Water Sports – A fully equipped sports marina offers non-motorized water sports such as hobie cats, windsurfing, snorkeling, kayaking, boogie boarding and body surfing, and paddleboats. There is also a variety of motorized water sports such as wave runners. If you're a beginning diver, sign up for introductory scuba lesson in the resort pool.
Fitness Center – The gym is fully equipped with cardiovascular machines, weight machines, treadmills, stepping machines, bicycles, and free weights. Sauna and steam bath are also available.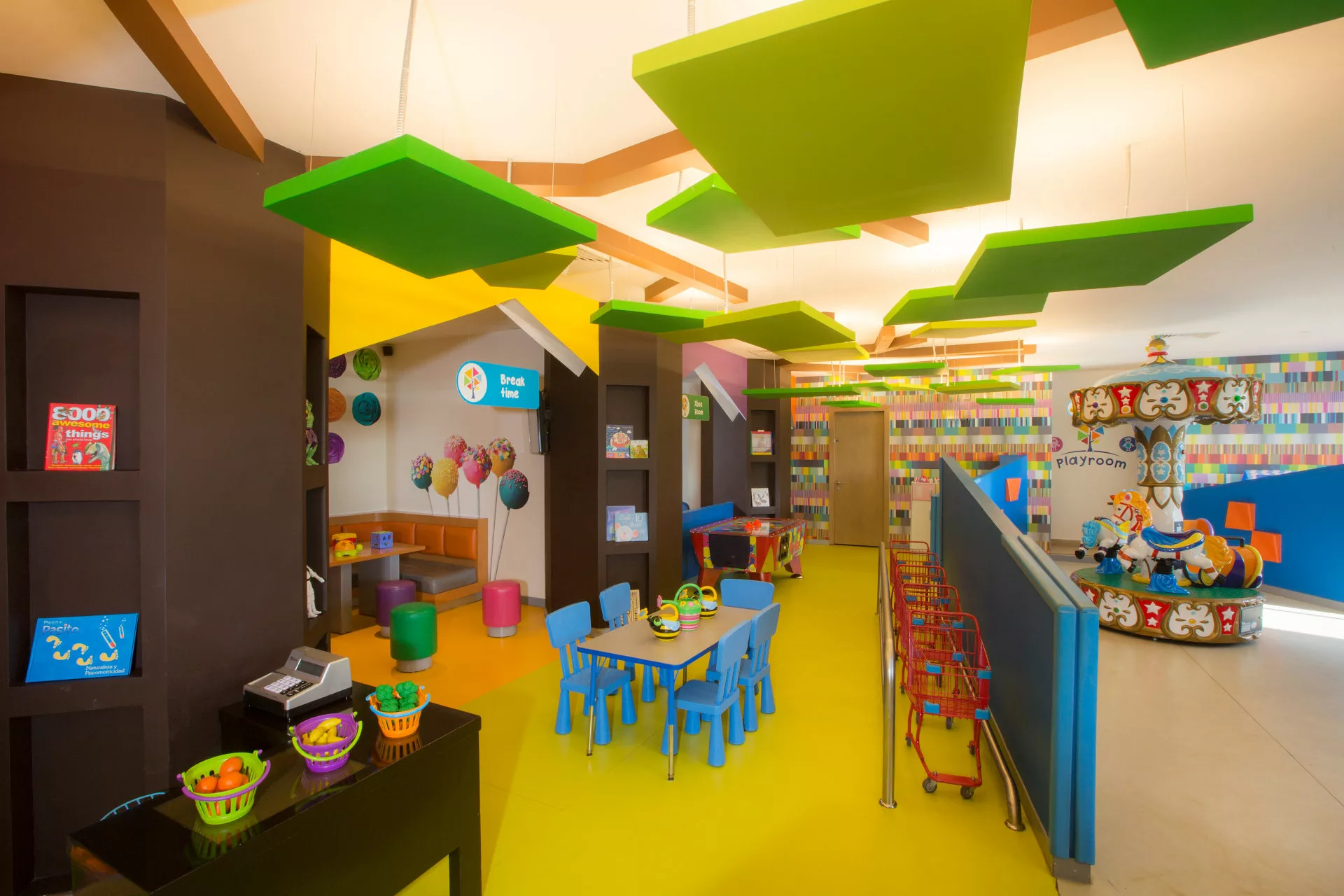 Kids Club – Your little ones will enjoy the Connection Zone Kids Club, available for children 4 to 12 years of age. Nextel Direct Walkie-Talkie Services allow you to keep in contact with your kids while they enjoy themselves. Activities include tennis lessons, mini golf, Spanish lessons, treasure hunts, beach soccer, pinata making, beach camping, kiddie disco, cookie making, pool games, slumber parties, hand crafts, movies, games, face painting, board games, arcade, and more. The Connection Zone also offers a specialized kid's menu including burgers and french fries, pizza, grilled cheese sandwiches, chicken fingers, quesadillas, spaghetti and ice cream.
Wired Teens Club – A state-of-the-art, fully equipped lounge. Teens can play in the arcade, enjoy console video games, listen to music played by a DJ, surf the web, and watch their favorite TV shows; all while enjoying snacks and beverages.
Exploration and Site seeing – There are several Mayan ruins and exploration opportunities in the region. Site seeing venues offer vacationers several options: Xcaret with its underground rivers, diving, snorkeling, and coral reefs; the natural aquariums at Xel-Ha; the ancient Mayan port of Tulum containing many curious buildings; the villages and cities of Puerto Morelos, San Miguel, Playa del Carmen, and Cancun. Bicycles can be rented in some of these areas. Some of the tours and excursions available in the area are: Tulum Mayan Ruins, Chichen Itza Mayan Ruins, Chichen Itza Light Show, Isla Mujeres, Coba Mayan Ruins, and Ek-Balam Mayan Ruins, Cozumel, jungle tour, Xcaret, bull fights, horseback riding, Lobster Dinner Cruise, and Swim with Dolphins.
Spa – The resort has a superb, full-service spa. Begin your rejuvenation with a relaxing hydrotherapy experience. Transition into treatments including massages, bath therapies, facials, and body scrubs. Treat yourself to an unforgettable spa experience. The beauty salon offers a variety of services including hair cuts, hair styles, hair coloring, waxing, manicures, pedicures, braids, hair treatments, and make up.
Wellness Program – The Moon Palace offers a wellness program for those that book their Palace Wellness Suites. The program includes yoga, CrossFit-style classes, Pilates, and aqua spinning with a private instructor.
Shopping – Check out the lobby shops in the main lobby of the Moon Palace for many essentials and interesting souvenir items. Shopping is a delightful experience in this part of Mexico. Throughout the Cancun region you'll find products and services in duty free shops, jewelry boutiques, fine gifts store, and logo and sundries shops. You'll find merchandise from Mexican artisans throughout the country. Shop for Mexican handicrafts, hammocks, silver, clothing, shoes, black coral products, and much more!
Diving & Snorkeling – Pure, transparent waters make for spectacular diving and snorkeling. The nearby coastal waters of Cozumel Island have remarkable clarity, and the waters are alive with colorful coral and many species of marine life. Dive masters allow you and other divers to choose your reef, depending on your experience level. Novices will enjoy Paradise Reef for the many shallow patch reefs, large brain coral, sea fans and sponges. Intermediate divers may try Palancar Caves or Columbia Wall and encounter big grouper, playful green moray eels, eagle rays and turtles. For the very experienced, Maracaibo Deep and Barracuda Reef are as alluring as they are challenging, where giant orange elephant ear sponges, black coral, large schools of fish, turtles, rays, and even hammerhead sharks may be spotted. Excellent snorkeling is available in many locations, even very close to the hotel itself.
Deep Sea Fishing – Plan a fishing trip to nearby Cozumel Island, which boasts some of the best fishing anywhere. Several fishing excursions are available, depending on what you are fishing for. Crews can filet and package your catch to take home. Excursions include fishing equipment, tackle, bait, snacks, refreshments, and pick up and drop off.
Entertainment – Enjoy live music and entertainment, nightly shows, and theme parties. Noir, located in front of Momo restaurant in the Sunrise section, is a night club designed with sylish comfort featuring premium drinks, cutting edge music, and state-of-the-art lighting and audio equipment. Open Tuesday, Thursday, Friday, and Saturday from 10:00pm – 3:00am.
Other Activities – There are many other activities you can do at the Moon Palace, including basketball, volleyball, billiards, table games, squash, bocce, horseshoes, and giant outdoor chess. Early morning and late night beach strolls allow you to see sunrises and sunsets, the likes of which you simply will not experience anywhere else. Enjoy the music of roaming mariachis and live music venues around the resort and the general Cancun area.